PRINCESS06
Profile
Photos


User-status
Regular Member
Gender
Girl
Age
11 years (PRINCESS06 's birthday is on 15 February)
Friends
105
Last seen online
1 Apr 2013 at 22:56
Member from
27 Feb 2008 at 00:09 (1911 days)
Put This on your profile if U love Hannah Montana
[color=pink]______________♥♥♥♥♥___________ ____
______________♥♥♥♥♥___________ ____
______________♥♥♥♥♥___________ ____
_______________♥♥♥____________ ____
_______________♥♥♥____________ ____
_______________♥♥♥____________ ____
_______________♥♥♥____________ ____
______________♥♥♥____________ ____
_______________♥♥♥____________ ____
_______________♥♥♥____________ ____
_______________♥♥♥__♥♥________ ____
_______________♥♥♥__♥__♥______ ____
_______________♥♥♥___♥__♥_____ ____
_______________♥♥♥___♥___♥____ ____
_______________♥♥♥___♥___♥____ ____
______♥♥ ______♥♥♥__♥____♥________
_____♥__♥__♥♥♥♥♥♥♥♥____♥♥_____ ___
______♥___♥♥_______♥___♥♥_____ ____
_______♥_______________♥♥_____ _____
________♥______________♥♥_____ _____
_________♥♥__________♥♥_______ ____
__________♥♥_________♥♥_______ ____
_________♥♥___________♥♥_______ ____
________♥♥_____________♥♥_____ _____
_______♥♥_______________♥♥_____ ____
______♥♥_________________♥♥___ ______
_____♥♥___________________♥♥____ _____
____♥♥_____________________♥♥_ _______
____♥♥♥♥♥♥♥♥♥♥♥♥♥♥♥♥♥♥♥♥♥♥♥___ _____[/color]
My sister is cool, she has a smoogie account it is SoilderGirl. My best friends are Alexis, Cade.
My 2 bestest freinds are Abby and Lizzy and Jane.
Pictures That I Like
url=http://www.picturesanimations.com/butterfly]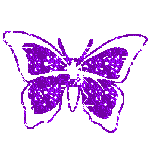 [/url]
Im selling Joe for 10000 if you need me to lower it e-mail me and booboo is not for sale..